"We're committed to providing our customers with an enjoyable and convenient shopping experience by offering exclusive services, unique products, delicious freshly made food and a sparkling clean shopping environment. We focus on keeping our stores small and easy to navigate, saving our customers time, money and effort," Co-owner and Executive Vice President Art Tresierras stresses.
"We've always hung our hat on our stellar old-world style meat departments where our butchers proudly display over 50 cuts or meat and showcase their handmade marinated meats and ceviches. Our meat departments are quite large – about 50 to 80 feet long at each location – and we exclusively sell USDA Choice beef and Grade A chicken from the United States. We chose to only offer the higher-quality grades of meat because we believe the customers appreciate the quality and consistency and it keeps them coming back."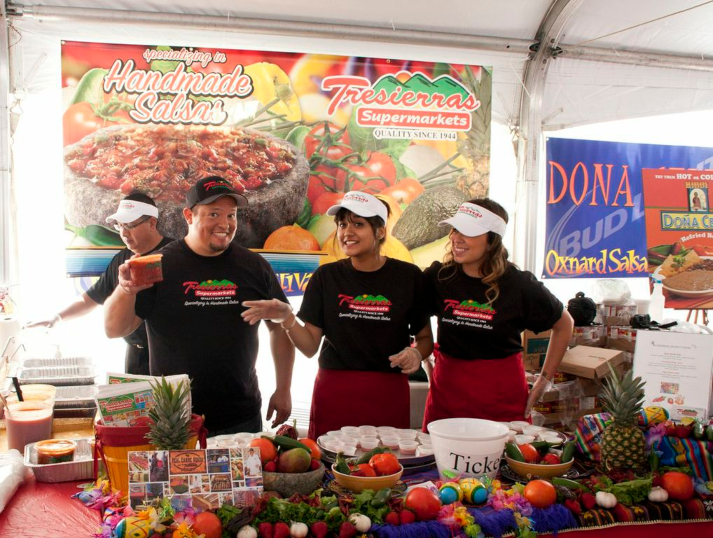 He adds that this level of quality extends to the store's customer service. "Most of our personnel are bilingual, so we can interface with anyone," he says. "If someone is looking for a hard-to-find Mexican product, chances are that we have it. We source products from specialty vendors who do the deep dive into exclusive grocery products from Mexico and Central America, allowing us to cater to a unique demographic. It's a unique itemization that isn't available in general U.S. stores. People come in and start to say, 'I know you probably don't have it, but…' and it turns out, we do have it."
A Market Pioneer
Tresierras Supermarkets' culture of service and quality was established in 1944 by its founders, Francisco and Pilar Tresierras, Art's grandparents. Francisco and Pilar grew up in Santa Paula, Calif. ,which, to this day, is considered to be in the heart of the agricultural belt of Ventura County, Calif., best known for oranges, lemons, avocados and strawberries.
Prior to opening the store, Francisco was selling fertilizer to the local farmers and as a result, established close relationships with the area's growers and cattlemen. Once Francisco and Pilar moved to San Fernando, Calif. (about 45 minutes south of Santa Paula), to open their first store, Francisco leveraged his long-standing relationships with the farmers to help him get the best meat and produce into the store.
"He knew he had to differentiate the store somehow, and the Latino demographic was small at the time, but he saw an opportunity to serve the recent immigrants," Art Tresierras explains. "They were looking for products they recognized from home, so my grandfather would head down to Tijuana and buy the Mexican versions of RC Cola, Bayer and toothpaste to sell at his store. He would stock the Mexican and American versions of products, but he kept his focus on the Latino demographic and palate. There were no wholesalers supplying Latino-specific products into the United States, so he was a forerunner in the sector.
"Today, the Latino format store concept is ubiquitous and very big with very big companies involved," he continues. "However, I'm 99.9 percent sure my grandparents and dad really created this concept, and my dad's three sisters helped a lot, too. It was definitely a family effort to make this happen."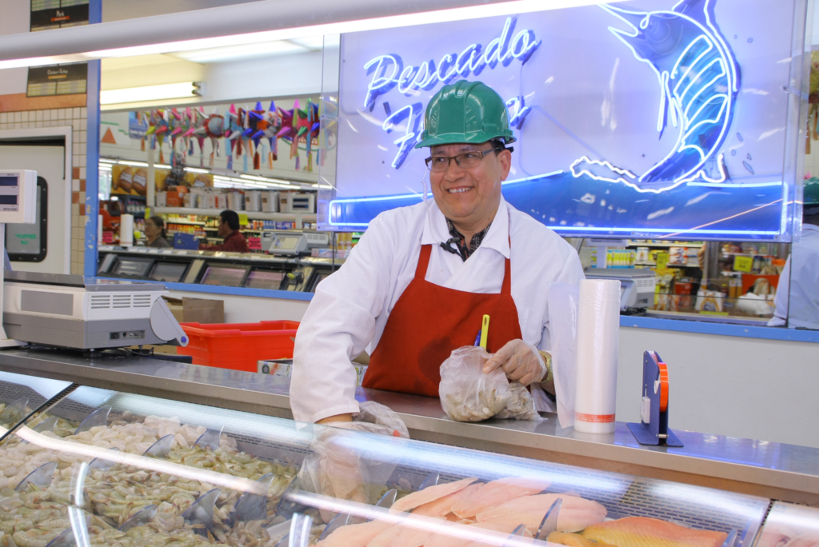 When he opened the first store in San Fernando, Francisco engaged the help of his wife, Pilar, and his 10-year-old son, Richard, who is Art's father. Francisco and Pilar's oldest sons, Francisco Jr. and Daniel, were serving in World War II. Sadly, Francisco Jr. died in action in the Philippines, but Daniel returned home after the war to help with the business. The couple's three daughters – Virginia, Isabel and Delfina – also worked in the business, and after the war, their youngest son, James, was born.
"It really started with my grandpa, grandma and my dad, who was 10 years old at the time," Art Tresierras says. "The store was in the front and the house was in the back, and they all worked really hard to get this business to where it is now."
'Happy to Help'
Tresierras Supermarkets is now owned by Richard's three sons – Art, Mark and Chris – and the family's dedication to high levels of quality, variety and service endures. The company is investing in improved service by implementing a new e-commerce platform, which will allow customers to pick up their grocery orders or have them delivered. It also is actively remodeling all three stores, adding food courts, seating and a number of new, hand-crafted products.
"Each recipe we make is very unique – in the bakery, our hot foods offerings, the meat marinades and ceviches – we control all of those recipes," Art Tresierras says. The recipes are phenomenal and worth protecting – they are our secret sauce.
"What really encapsulates the experience of Tresierras Supermarkets is that we have bright and vibrant stores, a lot of fresh product and more than 95 percent of our employees are bilingual," he says. "Customer service is very important to us, and our people are happy to help customers find whatever they are looking for. Our people are very well versed in the quality of each item, so they can coach customers on which way to go to finalize a certain dish.
"I think a lot about my father's commitment to this business," he continues. "He worked really hard to build this company, and he instilled in me and my brothers a strong work ethic. We are proud of how this business has impacted our family. We are grocers with an extreme depth of grocery knowledge. We are talking about Dodger baseball or groceries at the family table on any given day, and it's amazing to continue this business with my brothers, father and mother. My parents met at the store – my mom was a cashier – so we have groceries in our blood from both sides!"