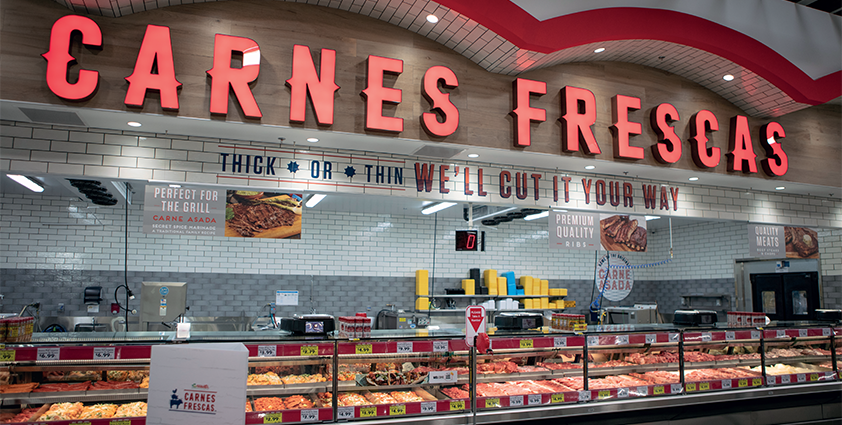 All about community
For more than 35 years, Vallarta Supermarkets has been on a decidedly simple mission: to bring families and friends together over fresh, authentic, and nutritious food
There's no mistaking that Vallarta Supermarkets (Vallarta) has indeed become a success. The popular supermarket chain, which caters to local Latin populations by focusing on an authentic range of Mexican food and beverages, now boasts 53 full-service stores across California.
Yet, the story behind the recognizable brand begins in a different location entirely: the tiny town of Jalostotitlán, to be exact, itself found in the northeast corner of the state of Jalisco, Mexico. Raised on a small farm there, Enrique Gonzalez Sr., who would later go on to establish the food-selling giant, and his four brothers learned the importance of family and formed a strong work ethic from a very young age.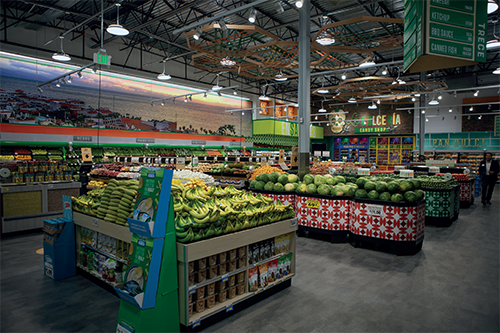 When the opportunity arose to immigrate in the 1960s, the Gonzalez family was thankful to stake their claim in the US, a place they saw as a land of opportunity and prospects. Almost immediately, the five Gonzalez brothers began to work in restaurants, either as short-order cooks or waiting on tables.
In 1985, after working in the hospitality sector from the bottom rung up, Enrique decided to boldly enter the grocery business. In a 1000-square-foot market store located in Van Nuys, California, he opened Carnicería Vallarta. The butcher shop was an immediate hit.
Enrique soon expanded the business to a second location and brought his four brothers into the burgeoning company. From there the adventure truly began, and a humble carnicería in Van Nuys quickly turned into a fully-fledged supermarket chain.
The family worked together as a close-knit team to build Vallarta's reputation for excellence and unrivalled customer service. The Gonzalez brothers believed that the key to the chain's success would be in providing affordable but authentic Mexican products for the growing local Hispanic community, whose needs were not being addressed by larger chain stores.
Their belief turned into a reality. By serving Hispanic families with authentic, traditional foods, and fresh produce, Vallarta continued to grow. Since its inception, the grocery business separated itself from stiff competition by offering fresh and traditional Mexican fare, as well as foods from Central and South America.
"From these humble origins, Vallarta has grown to 53 full-service grocery stores," explains Andrew Lewis, Vice President of Marketing at Vallarta. "The last decade has seen a lot of new product offerings, store formats, and innovations across the board. A few highlights include our new store décor, which works to emphasize our fresh offerings, as well as a branding refresh, a new self-checkout, and a bigger range of organic produce. All these changes are focused on providing our customers with a great shopping experience."
While other stores might overlook Latin-style meats (including ranchera, diesmillo, and lomo de res), beautiful spices, and fresh pan dulce, Vallarta has always remained true to its cultural heritage. More recently, the chain has expanded its already extensive range of offerings to now include a juice and aguas frescas bar, tortilleria, bakery (or panadería), and pescadería.
"At Vallarta's core will always be authentic Latin foods," says Andrew. "Our customer base now stretches over multiple generations that have come to America but still appreciate the authentic, fresh products we provide. Also, as general market consumers become more adventurous in their eating and cooking, our ability to deliver authentic items has become attractive to a broader range of customers. After all, no matter what ethnicity you identify with, nothing beats a great carne asada – and that's what we are known for."
You can see and feel the original intentions and founding principles of the Gonzalez family in every Vallarta Supermarket. These include building integrity and trust between Vallarta and its customers, and a non-negotiable sense of respect shown to all.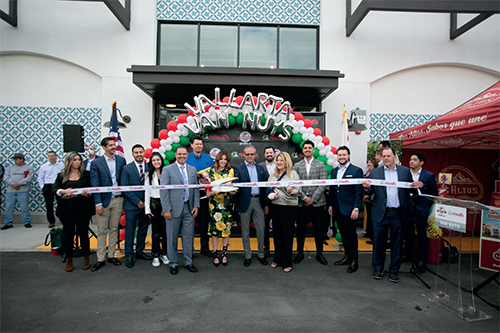 For Andrew, that sense of respect was incredibly important during the Covid-19 pandemic. "The safety of our team members, customers, and suppliers was paramount. So, naturally, we enhanced our cleaning and sanitizing procedures, had special shopping hours for the most vulnerable members of our communities, set and communicated masking and social distancing requirements, installed plexiglass partitions for our clerks, and made many more adjustments to be as safe as possible. Furthermore, we launched e-commerce services for our customers, who began asking for online shopping, indicating how we've worked to satisfy their needs. We're proud of the fact that we're able to continue serving customers and vendors, many of whom have been with us from the beginning, with integrity."
With 53 stores dotted throughout California, you might think that attempting to maintain a sense of thematic cohesion across the board would be a fool's errand. However, regardless of the store one visits, Vallarta always makes sure there is a celebration of the food, colors, textures, flavors, and vibrant energy of Mexico and Latin America.
The success experienced by Enrique and the entire Vallarta team is a testament to the high-quality food and drink offered under its iconic brand name. It's the reason why Vallarta has come to be known as the home of the original carne asada. When visiting the carnicería, you can almost guarantee it will be busy, bustling with activity, and stocked with rare and hard-to-find cuts of meat like ranchera, a thinly sliced flank steak available unseasoned or marinated in a secret spice blend.
Vallarta's passion for produce doesn't stop there. In terms of fresh fruit and vegetables, the supermarket chain intends on making its mark by sourcing only the freshest produce from a list of local growers across the US, as well as its wider network of suppliers in Mexico, Chile, Canada, Peru, Guatemala, and New Zealand.
Expect the best of the season, including Latin favorites like mamey, chayote, mango, dragon fruit, and chilli peppers. With its extensive stock of Mexican fare, Vallarta is recognized as the one-stop-shop for authentic Latin produce. "Our made-to-order guacamole is incredibly popular," Andrew notes. "We use 100 per cent Hass avocadoes and make the guacamole in-store and to the customer's taste. Therefore, if you like it with a bit more spice, we have you covered. We also create beautiful fresh juices and agua frescas in a variety of new seasonal flavors."
Vallarta is also serious about sustainability. Frankly, it needs to be. When transporting food and other produce all over the globe, it's no secret that there's an added environmental cost. Fortunately, over the last few years, the supermarket chain has taken part in an energy efficiency program, leading to a 15 percent reduction in electricity usage across most of its stores.
Eager to continue its green efforts, Vallarta has begun a company-wide, zero-waste program with the goal of diverting a third of its waste to composting and recycling sites. The program has, thus far, saved over 4,800 tons of waste from going to landfill. While perusing the shelves, shoppers are likely to spot some of Vallarta's sustainability initiatives, including LED lighting and more heat-efficient windows and doors.
However, many more exist that aren't readily seen. For instance, Vallarta has introduced a range of smart technologies to control kitchen exhaust fans, interior and exterior lighting, and heating and cooling systems, lowering the amount of power they use. Energy-efficient EC motors drive these new technologies, further reducing their impact on the environment. "New equipment and technology have made us more efficient, but they have also allowed us to serve our customers better," adds Steve Netherton, CIO at Vallarta. "Technology has been a major focus recently and we've implemented mobile technology such as a recipe management application, enabling us to offer more personal services to our customers."
More recently, Vallarta has announced the opening of a new store in a familiar location: Van Nuys. Harkening back to its humble roots, the Latin-owned supermarket will open just a few miles from its original 1985 carnicería. "We're really excited to be back in Van Nuys," states Andrew. "This is the neighborhood where Enrique Gonzalez founded Vallarta, and therefore being back here 37 years later, with all our latest enhancements, is very special.
"Of course, we'll have our incredible carnicería, abundant fresh fruits and vegetables, and an in-store tortilleria and panadería," he adds. "Also, we'll be including our newest offerings such as a fresh-cut fruit station, handmade juices and wellness shots, and a made-to-order guacamole station."
Putting all of this together, there's no doubt that Vallarta will change your mind about what a grocery market should be. With its impeccably clean stores, friendly staff, and long list of Latin American staples all under one roof, it's surely the real deal. "Whether we're thinking five or 15 years ahead, Vallarta will continue to focus on our customers," Andrew concludes. "This approach has served us well so far, and it will continue to do so as we constantly grow and innovate. Exciting times are ahead!" v
https://vallartasupermarkets.com