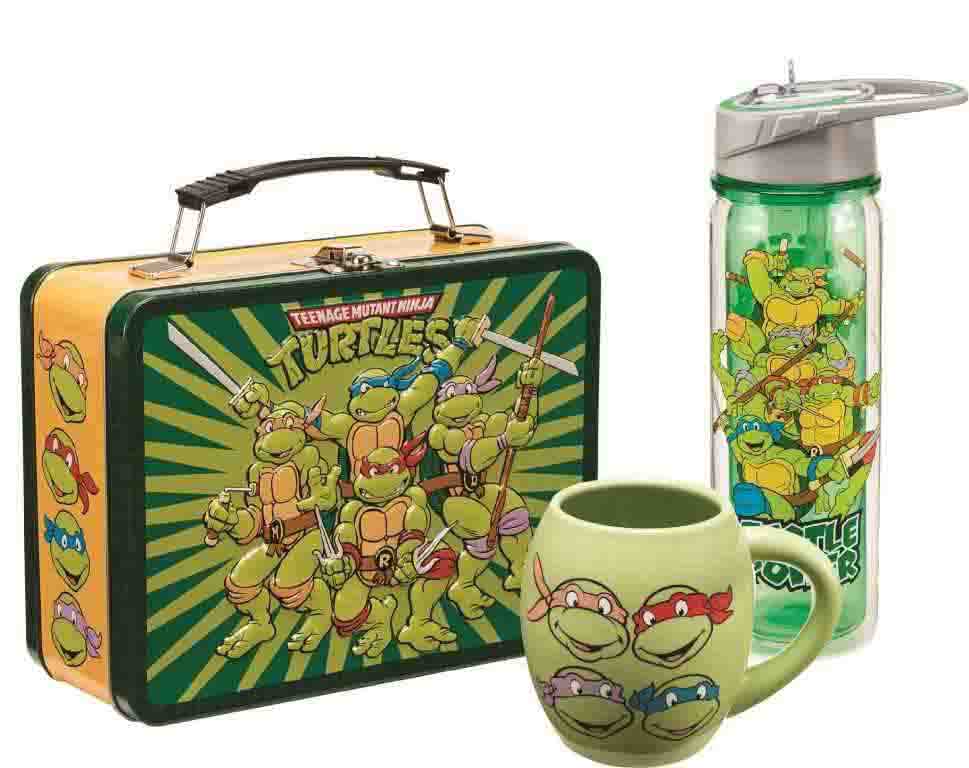 Vandor LLC recently expanded its licensing catalog to include Teenage Mutant Ninja Turtles, and 10 new matching products – all featuring the four iconic, teenage crime-fighting, mutated turtle brothers. Vandor's newest products will show off the faces of Leonardo, Michelangelo, Donatello and Raphael in the form of tin totes, 12 oz. collapsible water bottles, 16 oz. plastic travel mugs, 18 oz. oval ceramic mugs and more.
"We are thrilled to now be a part of the enormously popular Teenage Mutant Ninja Turtles franchise," said Stacey Dobkins, Vandor's vice president of licensing and marketing. "The iconic crime-fighting foursome will certainly be one of our strongest licenses, and will ensure Vandor's lineup of legends continue to appeal to fans of all ages."
Fans were thrilled to welcome the arrival of Teenage Mutant Ninja Turtles' live action movie, on August 8, 2014, which further adds to the excitement of Vandor's newest Super Hero additions. Vandor's entire lineup, including its 10 new Teenage Mutant Ninja Turtles products, is on display at major gift markets now.