Women in Toys Announces Partnership with The Toy Association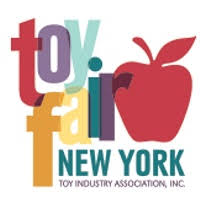 Outsourcing will help to keep WIT Laser-Focused on its mission and members.
Women in Toys, Licensing & Entertainment (WIT), the leading global career development and networking organization for professional women working in the toy, licensing, and entertainment industries, has outsourced its management services to The Toy Association.
To best keep pace with its expansive growth while maintaining control of administrative costs, WIT will outsource to The Toy Association a variety of services including administrative, financial management, legal coordination, and back-end membership support. This will afford WIT the opportunity to improve productivity and efficiency, and allow its volunteers and small staff to place even greater focus on its mission, member services, and programming. With this agreement, WIT will continue to run as an independent nonprofit organization, without any changes to its governance structure.
"As WIT has grown and gained greater momentum, we have realized the value of adding the expert services and resources that The Toy Association has to offer," says Ashley Mady, president of WIT and founder of Brandberry, Inc. in a release. "We're excited to free up our volunteers and staff so they can focus their expertise on WIT's mission and goals, and we're thrilled to be working with The Toy Association to help take us to the next level."
The Toy Association is the not-for-profit trade association representing all businesses that design, produce, license, and deliver toys and youth entertainment products for kids of all ages. As a global leader, The Toy Association sustains the Canadian Toy Association and acts as secretariat for: the International Council of Toy Industries (ICTI), the governance board of ICTI CARE, and the International Toy Industry CEO Roundtable.
"We're passionate believers in WIT, its leadership, and the thousands of professionals it serves every year," says Steve Pasierb, president & CEO of The Toy Association. "It's both a distinct honor and a fantastic opportunity to bring our organizations closer together, to strengthen WIT's operations, and look for opportunities to help take this great organization to the next level."
WIT has more than 1,200 members worldwide and chapters across the U.S., Canada, Hong Kong, France, the UK, and Australia. WIT's resources, events, educational and empowerment initiatives, and scholarship programs are funded in part by its generous sponsors and partners, including Mattel, Nickelodeon, Spin Master, Hasbro, PlayMonster, Bandai, and Toys"R"Us.