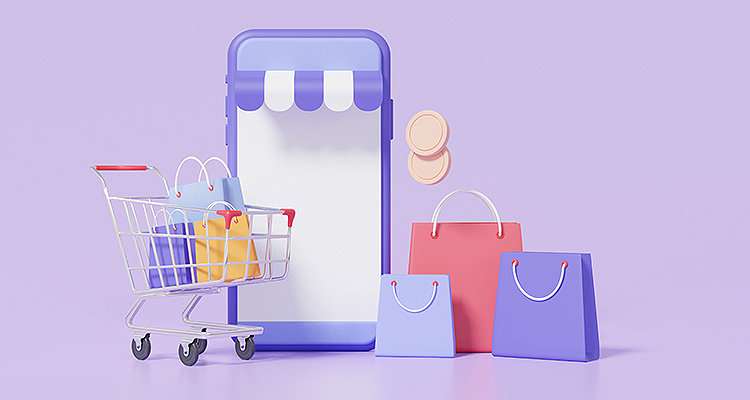 Five retail and e-commerce technology innovations in 2023. By Josh Bunce
With 2023 has come a semblance of normality in the retail space. Covid may still be rumbling away, but we're dealing with it and there are more pressing concerns as the UK struggles to stay out of recession. The fight to avoid store closures is putting the emphasis squarely on customer acquisition and retention because it's the retailers that can get customers through the door that are most likely to make it through the economic crisis. And it's that which will lead the retail and e-commerce tech trends for 2023. But it's not the only point of focus.
Data-driven content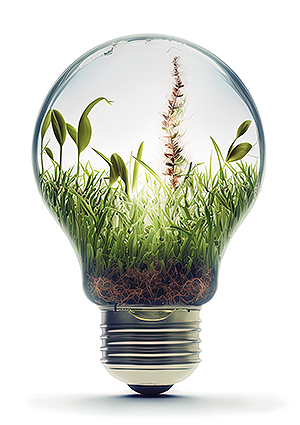 Applying equally in-store and online, data-driven content has to be a key priority to maximize sales in the coming years. While content management systems (CMS) have been used fairly widely online for a number of years, more people are switching to the power of data-driven content. This is why we'll be seeing an increasing number of retail stores embracing digital signage with embedded CMS. Designed to enable simple and responsive media updates, with inbuilt reporting capabilities, CMS can be combined with in-store analytics to help businesses understand their customers and deliver the content most likely to convert into sales. It's the first step towards smarter marketing strategies and efficient selling on and off-line.
AI
Artificial intelligence (AI) is being deployed for an increasingly wide range of uses in the retail industry and that is only going to continue this year. Online, AI is already dominating, with chat bots, predictive analytics, and personalized recommendations. But there are further potential applications that we're going to see being adopted across the sector. With AI – combined with machine learning (ML) – supporting accurate inventory management, with integrated demand forecasting, intelligent customer insights will shape marketing and supply chain. While facial recognition tech will enable smarter – maybe even tailored – in-store marketing.
Sustainability
While increasing sales is a priority, direct advertising isn't the only approach and with sustainability being an important brand differentiator, it needs to factor into the plans of retailers. Especially if it can also be a means to cut costs. While digital signage is a great way to reduce paper consumption and in-store waste, new systems are being designed with the ability to reduce energy consumption by up to 20 percent, by reducing the brightness of the screen. Contemporary screens are also designed for simpler recycling, with many parts suitable for reuse. Enabling brands to show their green ethos, and get customers on side.
Immersive experiences
Talk of the metaverse has dominated the experiential sphere in the last year or two and we're reaching the stage where it's becoming a reality. If not completely immersive yet, it still holds massive potential for retailers. Opening the door to digital product display and virtual purchasing. But that's not the only experiential avenue. Technology is also enabling immersive in-store experiences. From digital mirrors and immersive photobooths to personalization with in-store messaging and recommendations that can guide customers around the store, solutions can maximize both the retail experience and sales.
Omnichannel and hybrid shopping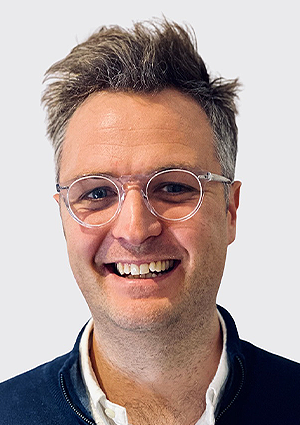 Until recently, there has been a very real divide between the on and off-line retail experience but most customers value a hybrid approach, pushing retailers towards phygitally driven brand strategies. Customers want to view in-store and buy online, or buy online and collect in-store. They want to be able to view and purchase goods without leaving their favorite channels, meaning that social media needs to be about more than just marketing – it needs to provide an opportunity to make purchases. Hybrid and omnichannel shopping means giving your customers what they want, when and when they want it. Avoiding abandoned baskets by facilitating the on-demand and impulse, allowing customers to switch between online, offline, and social media without having to refill their baskets.
2023 is going to be about three things: the simplification of the customer journey, the integration of the on and offline retail experience and personalization. Self-checkouts and collection screens are just the start of in-store digitalization. If the high street is going to survive, the focus now needs to be on bringing customers into the store to physically experience the brand while providing access to personalized digital offers, built around customer profiles. Creating a far-reaching interactive experience that will keep customers coming back for more.
For a list of the sources used in this article, please contact the editor.
Josh Bunce is founder and CEO of the iuf Group. A serial entrepreneur and investor, Josh is on a mission to create a new retail world using innovative, practical and sustainable technology. The iuf group is a London-based group, made up of several tech focused brands that are dedicated to providing industry leading AV technology on a global scale. The brands in the group offer a mix of innovative tech including AV and interactive solutions, IoT solutions and LED and LCD displays. The iuf group invests equity in forward thinking brands, with a particular focus on high-growth and scalable startups across a mix of sectors.