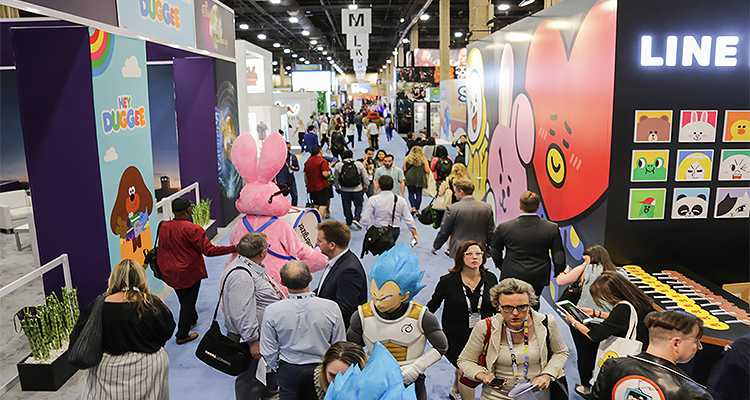 Meet the world's biggest brands at Licensing Expo 2023

From the clothes that we buy to the food that we eat, brands shape our identities and define who we are. Brands as varied and recognizable as Tetris, Heinz and Yale University are embedded into our culture, but how do they come to life and achieve this status? Through brand licensing.
Licensing allows consumers to get their hands on the 'must-have' brands they love – whether that is a young child wanting the latest Paw Patrol backpack or a life-long Patriots fan desperate for this season's jersey. Tapping into the power of that fandom offers a major opportunity to retailers, licensees, and manufacturers and there is one global event that enables them to meet thousands of brands under one roof.
Licensing Expo has attracted the key players and decision-makers from every facet of the $292bn licensing industry for more than four decades. As the world's largest and most influential annual tradeshow dedicated to licensing and brand extension, it welcomes more than 5000 brands and 16,000 retailers, licensees, manufacturers, distributors, and licensing agents, from over 70 countries. Attendees include retailers such as: Amazon, Barnes & Noble, Burlington, COPPEL, Crocs, eBay, Five Below, GameStop, H&M, Hot Topic, Kohl's, Kroger, Macy's, Party City, Redbubble, Ross, Sam's Club, SHEIN, Spencer Gifts, Target, TJX, Walmart, and Williams-Sonoma.
2023's core theme is fashion, and the show will spotlight the creativity and innovation in this space and the opportunities it heralds for the wider licensing industry through a full roster of educational sessions, networking and experiential activations. This includes two keynote speakers, fashion showrooms and a partnership with Products of Change to highlight sustainable material innovation.
Another major attraction of the event is the opportunity to view new releases and 'first reveals'. Big brands often announce what they will be launching in the next five years at the show, meaning visitors are among the first to get access to the next big blockbuster, and ensure they have the next 'must-have' product on the shelf.
Whether you are looking to build partnerships or secure brand rights for your products, attending Licensing Expo offers the chance to speak directly with the decision-makers, as well as help to define pop culture and the consumer trends of tomorrow.
13 – 15 June 2023
Mandalay Bay Convention Center
Las Vegas, USA
Licensing Expo is part of the Global Licensing Group at Informa Markets, the licensing industry's leading tradeshow organizer and media partner.